Mittens and Marty's Web Page
Domestic Short Hair / Mixed (short coat) : : Female : : Baby : : Medium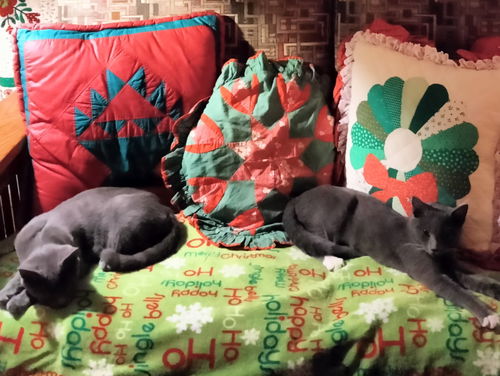 Print an adoption flyer for Mittens and Marty!
Application, References and Adoption Fee Required

Please visit us at www.KittyColony.org for more information about our rescue.
About Mittens and Marty

Status: Available for Adoption (adoption info)
Species: Cat
General Color: Gray and White
Color: Tuxedo

Declawed: No
Housetrained: Yes
Mittens and Marty were rescued from a car engine several months back. They need a loving and patient home that will work with them and give them time to adjust and learn to love people. Right now they love to play, they love to tussle, they love to eat and they love soft blankets. They don't love to be held so will need someone willing to help them overcome that. I don't think it will take very long, as they can be held, but they would rather play at this stage thhan anything else.
More about Mittens and Marty
Good with Cats

Please visit our sweet kitties at the Fruitville Pike Petsmart in Lancaster, PA on Saturdays from 1:30-3:30pm.

If you are interested in a specific cat or kitten, please email first to see if it will be shown that day.

Please email us at kittycolony@hotmail.com for more information.

Kitty Colony is a 501c3 non profit organization and all donations are tax deductible.